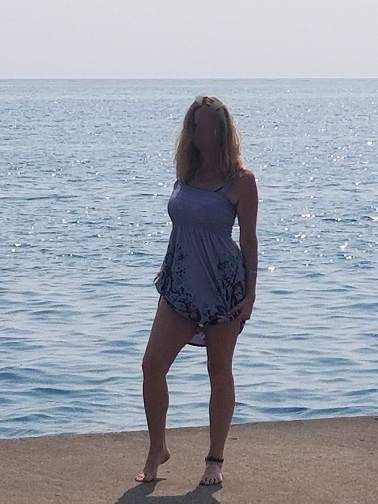 I love to travel, experience new food, see new thing, meet new people and learn a thing or two. If you are not near me, I'm able to travel to you within the United States.
I'm an adult so I make all my own travel arrangements and get myself to where we agree to meet. I can host if needed. I get in the evening before our meeting to be sure I'm well rested and at my best when we meet. There's no fun in a night out (or in) if I'm yawning the whole time.
I'm flexible on what we do. I love to stay in, relax and make a connection or go out for a nice meal, museum, theater, bungee jumping, whatever you enjoy :) I enjoy life regardless of what we do. Enjoyment is a inside job, it's an attitude and a choice. I have an open mind and free spirit, I'm on this planet for great time no matter where I'm at or whom I'm with :) Sharing great times make them evern better.
Please allow as much notice as possible, 2 weeks is preferred. If I can work with a shorter notice, I will. I need time to screen and book my travel.
Please fill out my screening form or contact form if we've met in the last 6 months. Be sure to let me know which date (s) you would like to see me, for how long and if you would like me to host, where you would like to meet (public place, your place, my place) and any special requests.
Please include anything I need to be prepared and dressed propoerly for such as dinner at a high end restaurant, out door activity, proper dress for an event, your preferred look, etc. I can be dressed up and fancy or relaxed and casual. I have proper ediquette where ever I go. I conduct myself with class, sophication, intelligence and confidence. You can relax and expect me to be a compliment to you.
My rates vary depending on travel rates and how long you would like to be together. I research travel and do my best to give you the best rate possible. I require a minimim of 3 hours (750) plus travel expenses.
I require a deposit, we will discuss that privately.