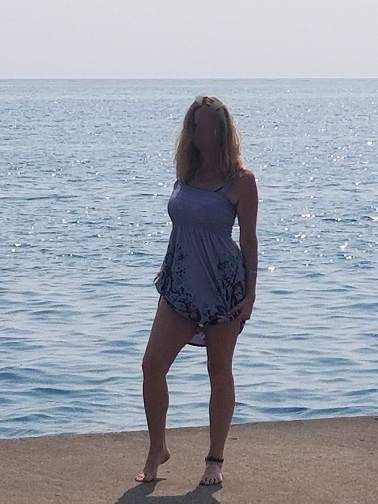 a
Hi!! I'm Elite Courtesan Becca Bodhi.
The mind and body are connected so I live a life the nurishes them both. My athletic, vegan, holisitc, organic lifestyle keeps me in effortless, natural great shape. I love the feeling of a strong, toned, healthy and balanced body. My hair is long and naturally blonde, my skin is soft and smooth, eyes very seductive and alluring. As a result of my lifestyle choices, my body is effortlessly toned with curves in all the right places. My energy level is always high and my mood is playful; I have a light hearted sense of homor.
I love the life I live and spend as much time living it as possible. I enjoy the out doors and hike as much as I can. I love being near the ocean or any body of water. I travel often, I love seeing new places and visiting some of my favorites. Museums, concerts and good food are my favorite indoor activities when the weather doesn't cooperate. Being near the water on a sunny day with a good book or meditation tape really puts me in a great mindset. Music during a warm evening near the water is paradise.
I love meeting new people, experiencing new cultures and ways of being and really enjoying the human essence. There's so much to see, do and learn. I have an open mind and a spirit to live, learn and truly live the life I enjoy as well as bring positive experiences to others :)
Namaste