Not near me?? I'm available to travel to you within the United States and Hawaii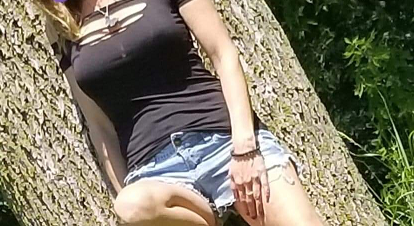 I keep life simple and easy. Here's how I handle my travel dates:
I will travel within the United States including Hawaii to spend time with you.
I make all my own travel arrangements and show up on time and ready for a great experience.
I arrive the day before our meeting so I'm well rested and at my best when I'm with you. I make no other plans. This also allows time for travel delays, if they occur.
If this is our first meeting, you can expect me to screen you.
I require a nonrefundable, reasonable deposit.
You can expect me to be properly dressed and looking very nice for anything we planned on doing or anywhere we plan on going.
I don't do drugs, drink or have drama. I'm laid back and relaxed. I can have a great time anywhere, it's a choice :)
I do need a notice. If I can accommondate a short or no notice I will however, this is unlikely. It's best to give me at least a week's notice.
Depending on where you are, how long you'll like to be together and travel, my rates vary. They range from 2000 to 5000. More local areas are less than 1000.

We can spend a day together or break up our time for multiple meetings. I can stay a few days or just one. I'm flexible and can accommondate you.
If you're not happy, I'm not happy!!
Here are some testimonials:
"Thank you for a great experience, I haven't had that much fun on a date in years" - Recently divorced client
"Great time, we'll have to do it again!" - Client on our third travel date
"Thank you for working with my crazy schedule" - Client whose schedule didn't allow him to give me a solid time
"You made me feel young again!" - Client that was nervous at first but relaxed later
"Thank you for treating me so nice" - Client who had previous bad experiences